New construction can be a very attractive option for people looking for a new home. There are, however, a number of pros & cons to consider.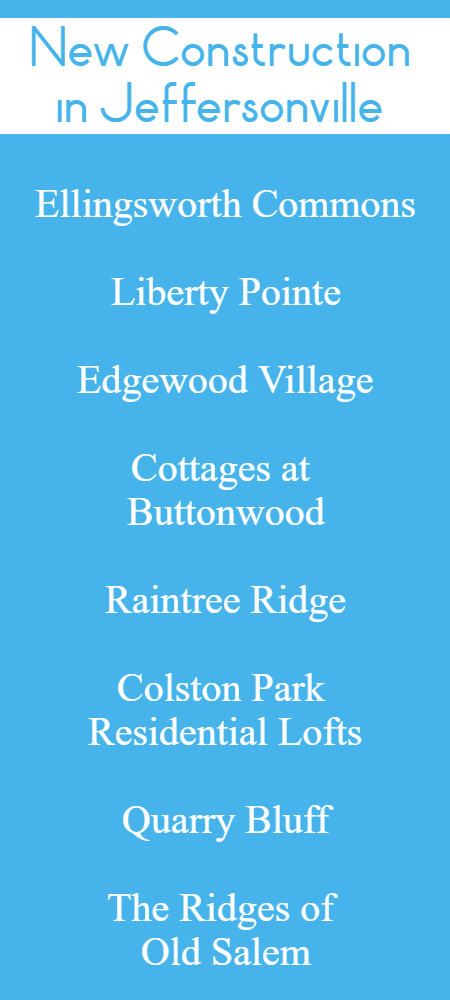 I frequently hear people say, "I don't want to build," even when I know that might be the best solution for them. Building doesn't have to be a stressful process and it shouldn't! Most builders now have interior design support staff with a variety of options for flooring, cabinetry, fixtures, appliances and lighting. Actually, with good communication, as well as a helpful buyer's agent, changing a 'spec' home to a more custom home is easier than you think.
Common Myths:
Myth: I must use the builder's agent
Reality: Builders who put listings in the MLS welcome any agent to sell their homes
Myth: I can get a better deal with the builder's agent
Reality: Rarely do builders negotiate a lower price just because you are using their agent – builders want full price offers. period. With that being said, do they ever accept a lower offer? Yes, they do. Every situation is different.
Myth: New Construction is more expensive than a similar home that is older
Reality: Not necessarily; due to a lack of inventory and strong demand home prices are inflated
Pros:
No maintenance with new HVAC, appliances, and plumbing
New windows which might be more energy efficient
New smart technology and internet wiring
It's new! Pristine and shiny and no one has lived in it before!

Cons:
You fall in love with the model home only to find out there are lots of 'options' that really add up
You might have to live with some dust and noise until the development is complete as opposed to a cozy tree lined street in an older neighborhood
You may prefer the architectural charm and detail that you find with older homes
New homes often have smaller lot sizes

There are lots of lifestyle factors to consider! You aren't just buying a home – you are buying a neighborhood and a place for your life to unfold!
If you have interest in purchasing a home in a new development, be sure you find a buyer's agent who has new construction experience and who has the time to make the extra phone calls and visits to the job site. Find an agent who knows what questions to ask and who can advocate for you during the process. Me – of course!
Feel free to text or call me to schedule a time to talk. 812.725.4053
For more reading, check out this article (click here).