Goodbye Things…Hello Life!
Time to Clean Out the Clutter!
What is the first thing that comes to your mind when you think about moving? For most people it is all the things they have accumulated since the last time they moved. Things you really don't need but don't want to throw away.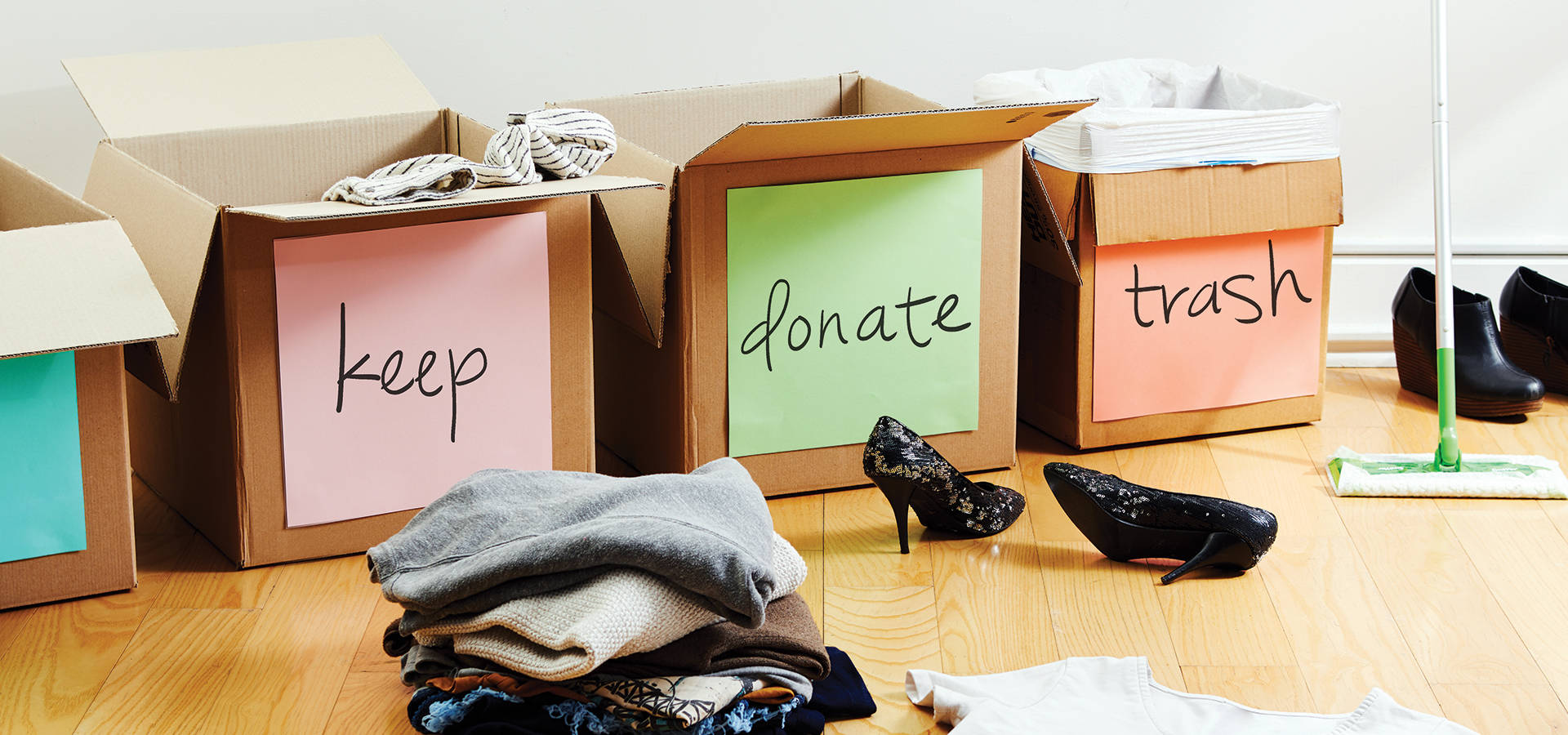 Often I speak with people who have a lifetime of accumulated items that they always thought they would pass on to their children. It appears that younger generations don't value Grandma's china and furniture as much as in times past! One suggestion however, for items that you would like to keep in the family is to write about the item and save the memories.
For example – a wooden rocker that was used for several generations. Write something about who was rocked in that rocker and the homes and people associated with it. Maybe you even have a photograph. Attach the card and photo to the underside of the rocker, thus preserving the history and making it more valuable and meaningful to your family. Be creative! It's the memories that connect us!
But for most of us, the problem is in every day meaningless clutter! I recommend a good sorting game of 'pitch and keep.' If you are not sure, simply place the item in the 'keep' stack. I love to sort and simplify but for some this creates anxiety. If so, enlist the help of a trusted friend or family member.
Always remember the charities (listed below) as well as many others who will appreciate your donation! You might want to check out Marie Kondo on Netflix for fun tips on home organization.
For help with decluttering, home staging, or suggestions on marketing your home, call/text me at 812-725-4053.
Always, no obligation.
Keeping it Simple, Karen G
===========================
*Request a free pick up*
St. Vincent De Paul: 502-589-7837
Salvation Army: 812-944-1018

*Drop off Locations*
Goodwill -several locations
St Vincent De Paul Thrift Store – Clarksville, Lewis and Clark Pkwy To learn more about their ministries , go to https://www.svdplou.org/
Purrfect Treasures Thrift Store
Spring St. Jeffersonville, supports the Animal Protection Association
Hopes Closet Louisville – provides clothing and toys for foster children. To learn more please read: https://www.whas11.com/article/news/local/hopes-closet-celebrates-a-year-of-helping-foster-families/417-5c87da59-97a1-4b68-8ad4-1b8e249a007e
Catholic Charities of LouisvilleClick here for items they currently need https://cclou.org/wp-content/uploads/2019/02/CCL-Wish-List.pdf