Happy Apple Season Everyone!
As we rapidly approach September and the changing of the seasons, it is time to get your apple recipes ready to go. Here are a number of ideas and simple tips for you to enjoy. If you want recipes, please feel free to contact me.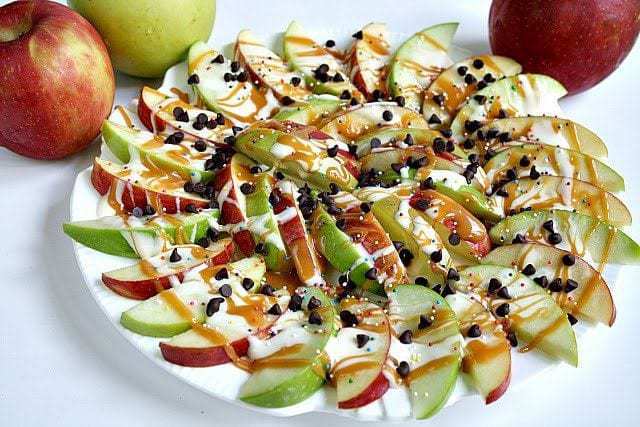 Apple Guide – some are better for salads and some are better for baking – this guide will help you get the most out of your project: https://www.huberwinery.com/farm-market/apples/
My favorite tried and true apple recipes:
Apple Dip – cream cheese and apple butter.
Homemade Apple Butter – your home will smell good all day!
Apple Squares – I used to make them ALL the time. So easy and so good
Apple Crisp the easy way – using a box of yellow cake mix on top
Fresh Apple Cake – my FAVORITE cake! It takes a long time to bake and it is rich. It is heavy like a fruitcake and leftovers are best kept in the fridge. I think it is better the second day out of the fridge with a dollop of cool whip on top. Contact me for the recipe!
Apple Salad – some call it Waldorf Salad – so so healthy with celery!
Snicker Apple Salad – yummy yummy with chopped up Snickers Bar – who needs celery! Fun at pitch-ins!
Apple Dumplins with ice cream (I use store bought pie crust): So easy – core an apple – stuff with brown sugar butter raisins and nuts and wrap with pie crust and bake!
Pork Loin with Apples – Do you cook with an iron skillet? I do. Easiest yummy pork loin ever! Place apple wedges around pork loin in iron skillet. Cover with foil and bake as directed on package of pork loin. I buy the little ones at Aldi and they are perfect! Serve with mashed potatoes and green beans- heaven!
If you have never taken your kids to an apple orchard to pick apples – I highly recommend it! In this area of Indiana, we are fortunate to have Huber's Orchard for this fun experience! To plan your adventure click here – https://www.huberwinery.com/farm-market/u-pick-vouchers/
ENJOY my friends!!!